Member of the Surrey & Sussex Coppice Group.
The wood I'm lucky enough to manage is a 10 acre (4 hectare) woodland near Horley, Surrey, owned by my family. About five acres of coppice are being brought back into production. A large amount of firewood has been felled, most was extracted and stacked by hand. I have also had a phase of using mechanical extraction: a Ransomes MG5.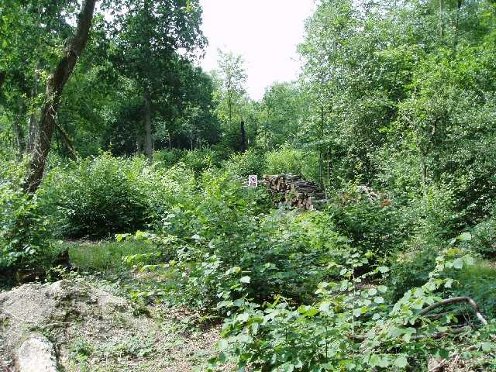 Two year old hazel regrowth. The wood has a good selection of typical wealden plant species, and despite its small size supports a pleasing range of wildlife.